How Technology Helps in Improving Your Oral Health
---
Oral problems affect millions of people worldwide. Over 95% of adults and 60-90% of children have one or more dental cavities. Between 15 and 20% of 35 to 44 year old adults have severe periodontal disease, which may lead to tooth loss. In the past decade, technological advances have played a key role in changing the oral health care industry.
Among other developments, there have been significant upgrades to the design and function of electric toothbrushes, offering improved performance and a higher level of protection against oral health issues. Most people still prefer to use a manual toothbrush instead of an electric powered toothbrush, despite the clinical data and research proving the superiority of the power toothbrush. When you're in the market for a new toothbrush, consider upgrading to the Philips Sonicare DiamondClean Smart.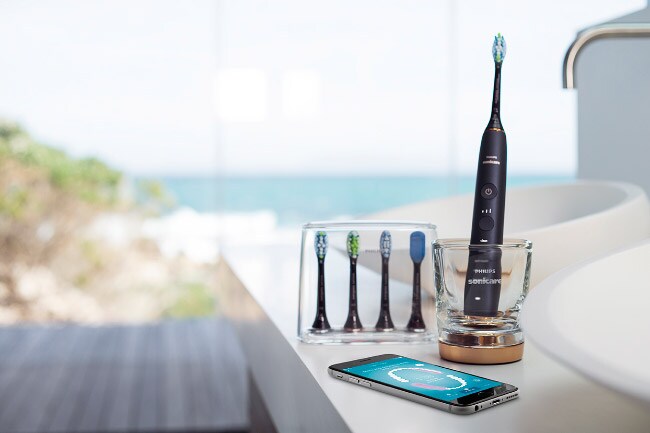 The Philips Sonicare DiamondClean Smart removes up to ten times more plaque than a manual toothbrush. Dental patients experience significant stain removal in just three days and up to seven times improved gum health in just two weeks.
The Philips Sonicare DiamondClean Smart power toothbrush also boasts sensors to help patients measure and comprehend the effectiveness of their home oral care routine. The smart sensors track pressure, scrubbing, and the brush head's location each time the patient brushes. Users receive alerts when they aren't using optimal brushing techniques. Patients have the option of sharing their results with dental practitioners, allowing them to set performance goals, track their long-term progress, and receive suggestions for their oral care based on their results.
OC Dental Implants offers a full range of implant treatments for the greater Orange County area. Our services include single tooth implants, bone grafting, and full mouth reconstruction. Set up a free consultation today.
---